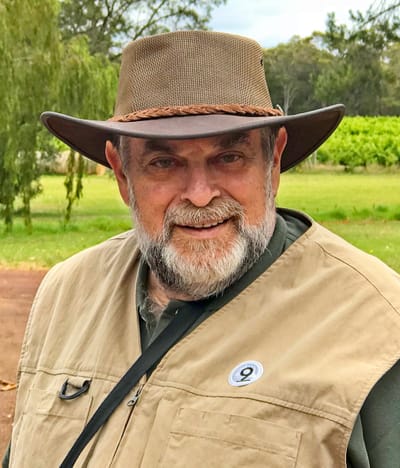 Cruises & Cameras' passions are booking guests onto top ships with exciting itineraries; and suggesting experiences and photo opportunities in every port. They are also passionate about booking land tours that involve photo and cultural opportunities, with the finest hotels and Michelin-starred restaurants thrown in.

Cruises & Cameras Travel Services is based in Southern California. Its specialties are the small ships (under 1300 guests) the ultra-luxury cruise lines, and one-of-a-kind vacations. Its host travel agency, Cruise & Travel Experts, is known for its highly-individualized approach to travel, and is a member of the Signature Travel Network.

Steve Frankel, the owner and Principal Consultant of Cruises & Cameras, has sailed with his wife, as paying passengers, on nearly all the Seabourn, Regent, Silversea, Crystal, Azamara, Oceania and Windstar ships now in service.

He is a Signature Travel Expert -- one of the most demanding designations that can be earned in the travel industry -- and has more than a dozen Cruise Line and Destination Specialist certifications as well. Also, he is a professional travel photographer and writer with more than 20,000 photos in his files. He has written 11 books and about 200 feature articles. His latest book, "Choosing Great Cameras for Cruises & Tours," went on sale in January.

Among the destinations he has visited and photographed are Siberia, Japan, China, Singapore, Hong Kong, Vietnam, Thailand, Indonesia, Bali, New Zealand, Australia, Papua New Guinea, Baltic, Mediterranean, Iceland, England, Wales, Ireland, Scotland, France, Italy, Switzerland, Greece, Croatia, Sweden, Denmark, Netherlands, Estonia, Russia, Finland, Hungary, Austria, Czechoslovakia, Germany, Spain, Portugal, Corsica, Turkey, Israel, Cyprus, Malta, Sardinia, Azores, Brazil, Chile, Argentina, Uruguay, Patagonia, Venezuela, Columbia, Panama, Costa Rico, Mexico, Caribbean, Puerto Rico, Bermuda, Canada, United States. Alaska, and Hawaii. Next year, he will add Cambodia to the list.

TRAVEL CONSULTING SPECIALTIES

Small Ships, Repositioning Cruises, Luxury Travel, Group Travel, River Cruises, Ultra-Luxury Cruise Market, Travel Photography, Yacht Charters, Accessible Travel, Custom Vacations, Food & Wine Tours, Cycling Tours, Diving Tours, Chateaux & Michelin Restaurant Tours, LBGT Travel, Solo Travel, and Luxury Land Vacations.