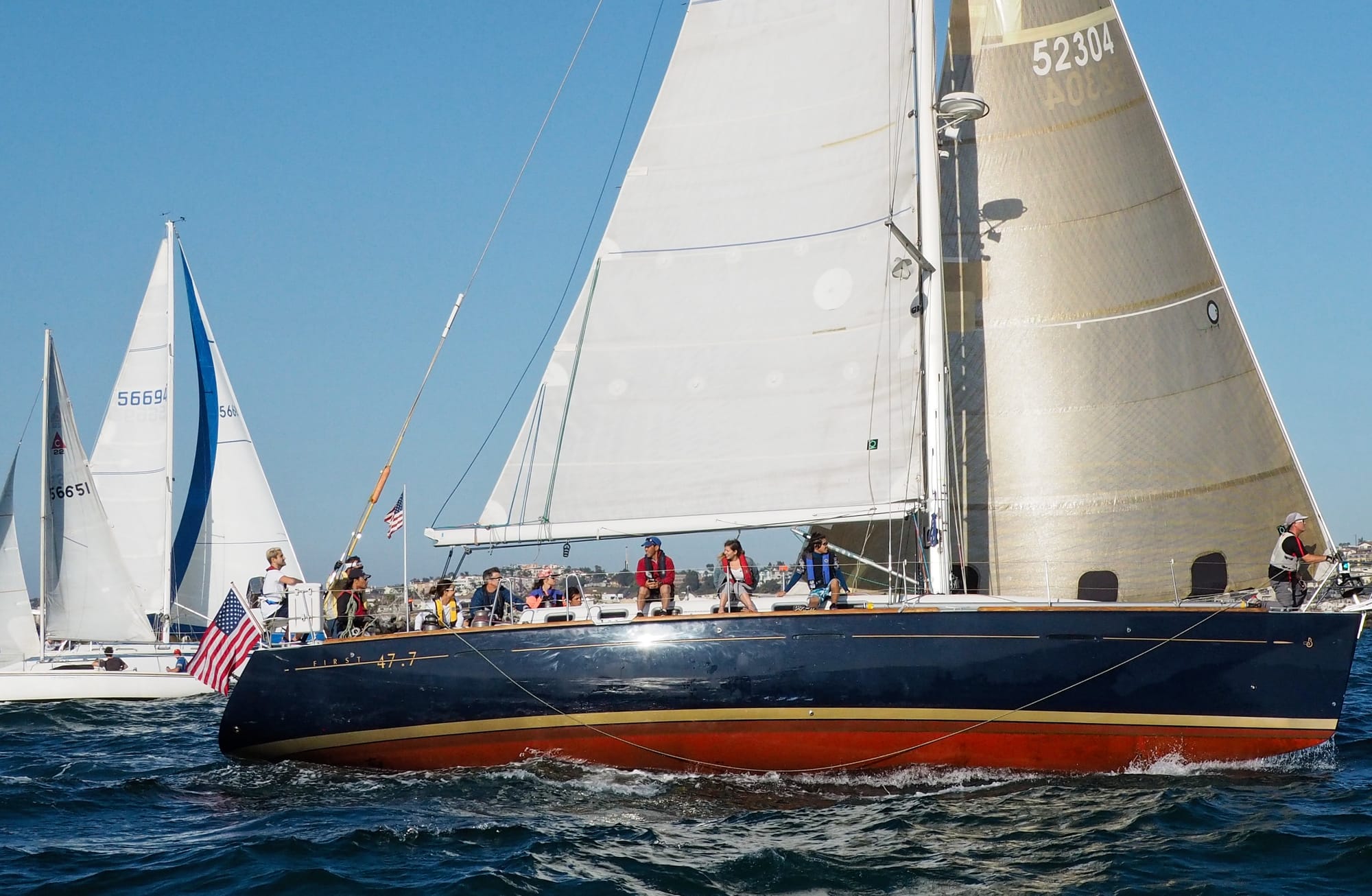 CRUISE AND PARTY LIKE THE AUSSIES DO
Enjoy the partying at the start & finish of the 75the Rolex Sydney-Hobart Race, one of most challenging annual yacht races in the world. Follow the yacht racers on a new 200-guest French "small ship" built to withstand the rigors of the Southern Ocean. Celebrate 2019 Christmas in Sydney and New Year's Eve in Tasmania.
The Rolex Sydney-Hobart Race is one of the most famous yacht races in the world. The Tasman Straits that connects the cities can be either tranquil or vicious. Everyone remembers the 1998 race when 115 yachts started at Sydney Harbour. Fierce storms and violent winds battered the fleet, and only 44 boats made it to Hobart. Five boats sank, 66 boats retired from the race, six sailors died, and 55 sailors were taken off their damaged yachts, most by helicopter.

Celebrate the festivities leading up to the 75th running of the race in Sydney Harbour. On December 25, 2019, Christmas Day, try to visit the yachts and meet the racers before they set out on this challenging journey.
The next day, follow the racers out of Sydney Harbour on YOUR ship. It's the 206-passenger Ponant Le Laperouse, a new, luxurious French expedition ship designed to transport guests in safety anywhere in the world. Because of its small draft, you'll be able to visit harbors along the race route where most cruise ships can't fit, and go ashore using the ship's Zodiacs .

You'll get to Hobart, Tasmania, in time to celebrate the completion of the race and New Year's Eve. As anyone will tell you, no one parties like Aussies! On January 2, you'll fly back to LAX, content that you've completed a one-of-a-kind vacation that can't be matched.
Better yet, add extra days to your vacation before or after the race. Sydney at Christmas time is magic and after Hobart (which is a world-class destination that has yet to be "discovered" -- keep moving and return from either Adelaide or Perth.
THIS CRUISE WAS INTENDED AS A PHOTO & CULTURE EXPEDITION. IT WAS TO HAVE INCLUDED FREE RACE MEMORABILIA AND THREE PHOTO SHOOTS. UNFORTUNATELY, AS OF NOVEMBER 6 THE VESSEL HAS BEEN COMPLETELY SOLD OUT, EXCEPT FOR FIVE STATEROOMS.
If you're interested in going on this cruise without the Photo & Cultural Expedition component, contact Cruises & Cameras Travel Services at steve@cruisesandcameras.com and we will try to get you one of remaining staterooms.