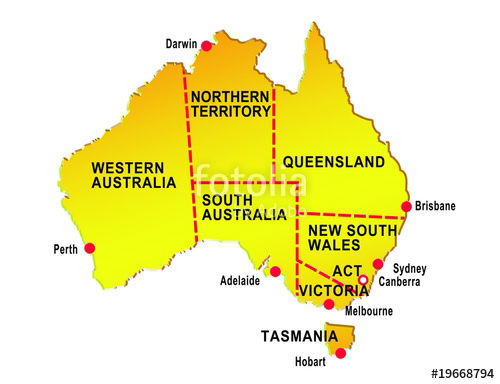 Visiting Sydney and Queensland on Your First Trip to Australia
Most people visiting Australia for the first time, do fly-in hotel stays in Sydney and Melbourne, or cruise from Auckland in New Zealand, to Sydney in Australia. However, you should consider NOT fitting both nations into a brief single trip. Instead, get the best panorama of Australia by sailing from Sydney in New South Wales, up the Gold Coast to Queensland -- home of the Great Barrier Reef and Brisbane. This is roughly same distance as sailing from Miami to Boston, except the the sights are even more varied.
...Do want cities? Brisbane is not as large as Sydney and Melbourne, but it offers a relaxed atmosphere that makes living there a full-time vacation.
...Do you want beautiful people and beaches? The Gold Coast puts most American coastal cities to shame.
...Do you want lonely wilderness,? Queensland is the doorway to the Australian Outback, a desert of 2.5 million square miles where people are few.
..It is also the home of Whitsunday Islands and the Great Barrier Reef where passengers and crew must be evacuated by the Australian Motorboat Squadron or helicopter, if they sustain injuries.
...Do you want real adventure? Cairns is the jumping off point for New Guinea, an Australian protectorate where tales of cannibalism and headhunting abound; Bali, where Aussies go to party; and the Great Barrier Reef, with its true stories of Captain Cook and Captain Bligh, and world-class diving.
Cruising from Sydney to Cairns, and maybe on to Bali, Singapore or New Guinea, is one of the most memorable cruises you are likely to make. You'll never forget the memories and the photos that you'll take.