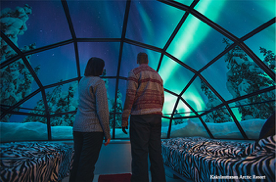 Shoot the Northern Lights in Finland From Your Own Glass Igloo
Finland has a resort within the Arctic Circle that's a mecca for photographers wishing to shoot the Northern Lights. In your three days at the Kakslauttanen Arctic Resort you'll be able to combine astrophotography from your own glass igloo on one night with two others spent in your own traditional Finnish log cabin. Enjoy dog sled rides, reindeer safaris and photographing winter scenery while you're at the resort. Spend another three days in Helsinki, a world-class city with many unique activities and sites.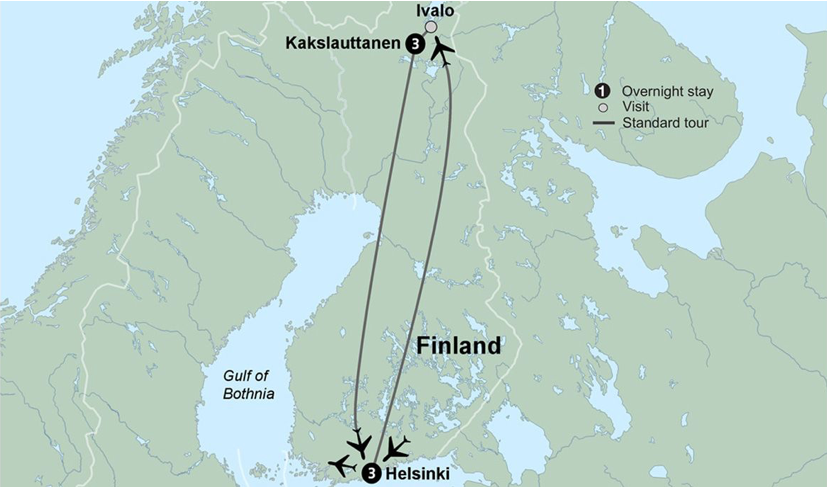 The resort is situated in the Finnish region of Lapland, that xtends into Sweden and Russia, and nearly to the North Pole. It may be the finest places on earth to appreciate the Northern Lights in all its glory in indoor comfort. Working with Collette Tours, we've put together a eight-day vacation leaving October 31, 2019 that includes stays at the Lille Roberts Hotel in Helsinki and the Kakslauttanen Arctic Resort in Lapland, airfare, transfers, local transportation, breakfasts and dinners,for $5999 per person with two in a room, and $6999 for a single.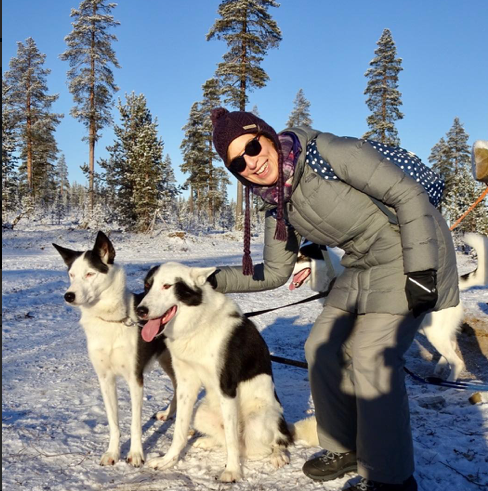 Helsinki is an airline and ferry line hub, and from there you can travel inexpensively to Russia, Sweden, Germany or Denmark, where you can hook up with other tours.
LEARN MORE ABOUT THIS OCTOBER 2019 TOUR AT THE DECEMBER 15 MEETUP (ARTLIFE GALLERY IN EL SEGUNDO AT 11 AM) OR CONTACT STEVE@CRUISESANDCAMERAS.COM FOR MORE INFORMATION.