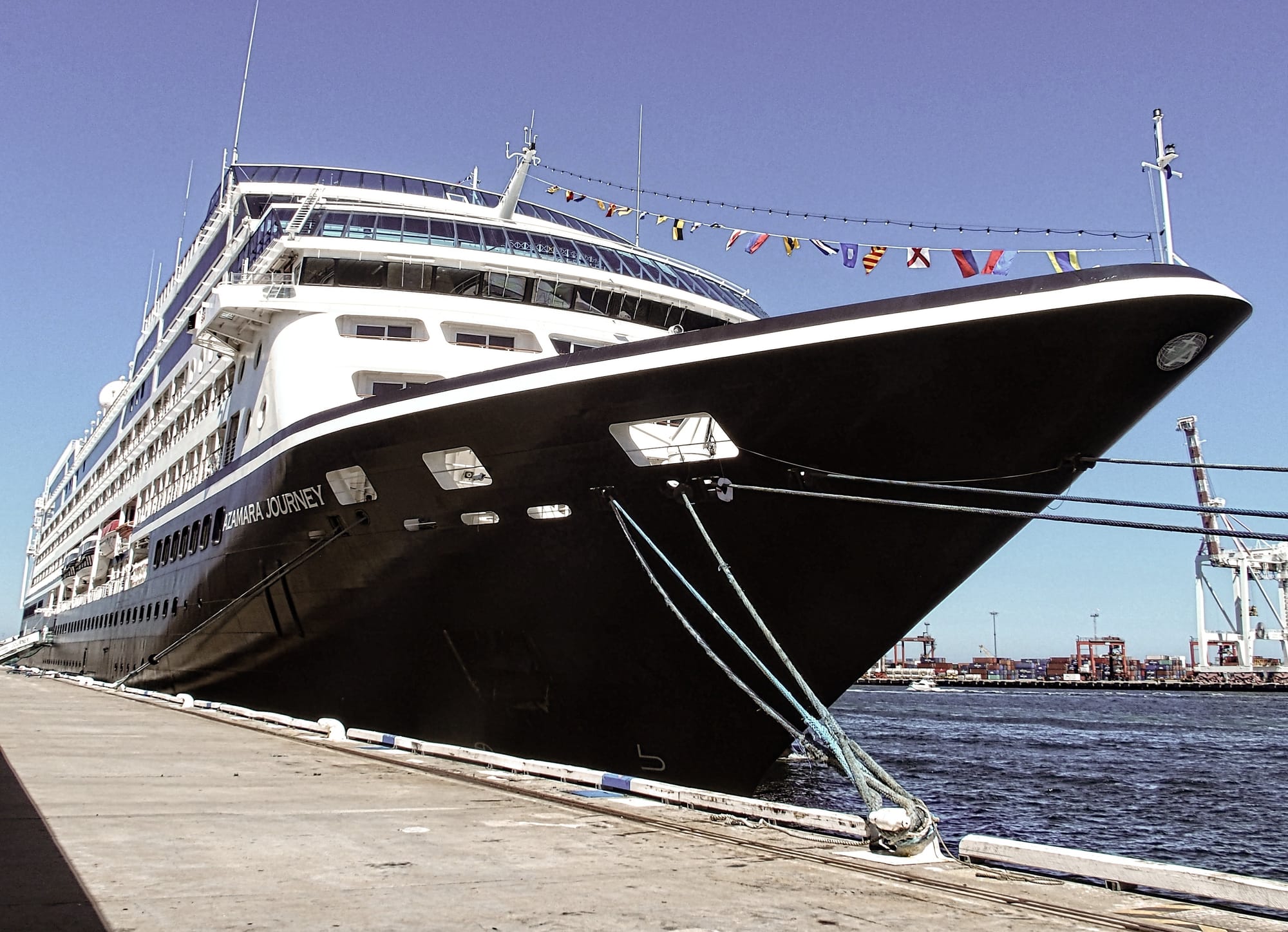 Azamara Club Cruises is moving two of its three luxury ships, the Journey and the Quest, from the traditional winter cruising grounds of Mexico and the Caribbean, to Cape Town, South Africa for much of the 2020 winter season. South Africa offers fantastic sights, upscale safaris, restaurants & wineries, as well as countless photo opportunities. Will people in LA, used to winter cruises from Miami, be convinced to fly 9,976 miles to Cape Town for this year's winter vacation? Yes! If the price and the opportunities are right.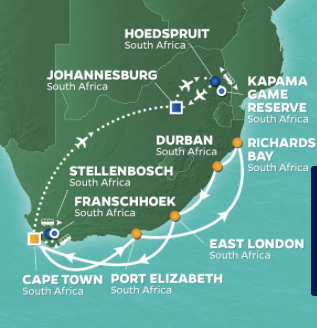 Azamara Quest 10-Day Roundtrip Cruise from Cape Town
and the 5-Night Micato Safari Tour
January 31 - February 15, 2020
Azamara is combining a 10-day cruise on the Azamara Quest, one of my favorite ships, with a 5-day luxury safari tour hosted by Micato Safaris, one of the world's best companies! Their safaris usually start at $1,500 per person(pp) per day. By partnering with Azamara, the entire 15-day vacation is going for $7,000-$9,000pp, depending upon whether you want a window or a balcony cabin. This combined price includes virtually everything, including airfare within South Africa to Kruger National Park. There you will have up-close photo opportunities to capture Africa's Big Five: elephants, lions, leopards, rhinos and cape buffalos. Roundtrip airfare from LA adds as little as $989 to the package.
Lodging at the top-rated Kapama River Lodge, Michelangelo Hotel, and Le Franschhoek Hotel & Spa.
Morning & evening "game drives" in small 4x4s at the Kapama Game Reserve.
Walking tours of Stellenbosch, including their artisan cuisine and libations.
Wine tastings at Vergelegen Estate, Morgenster Estate, and Anura Estate.
The Azamara Quest is informal and friendly. No ties are needed, and the cabins, service and cuisine are first-rate. The cruise includes three sea days and two overnight stays. Optional shore excursions visit the world's densest populations of elephants and white rhinos, the Zululand Nation, and the sites of the Apartheid struggles.
To clinch the deal and fill up this voyage this month, Azamara has just announced that they will provide free internet service and $250 per person (pp) in onboard credits to those who place a refundable $550 pp deposit by May 31. Since these will go a long way to funding those shore excursions, this truly makes this cruise "all-inclusive."
We have reserved 10 window and balcony staterooms and will probably have deposits on them within a week. If you want to reserve one of these, please email Steve@CruisesAndCameras.com or call me at 800-610-9054 within the next few days. I'll answer any questions, help your select your stateroom and compute your exact costs, and take your deposit.
We will provide an additional $100 onboard credit and two special events for our guests if you book through us. Cruises & Cameras Travel Services is a licensed California Seller of Travel (CA-2122502-50) that can do business in any state. For full details on the cruise and the safari, including a catalog of all shore excursions and a description of the ship, go to:
https://www.azamaraclubcruises.com/voyage/qs15020a/10-night-s-africa-5-night-post-kruger-safari.